Authorities in the United States have approved the use of convalescent plasma therapy for COVID-19 patients, but some scientists say more studies are needed to prove its effectiveness.
US President Donald Trump described convalescent plasma treatment as "a powerful therapy" despite the fact that scientists from his country and others believe that more studies are needed to prove its effectiveness.
The use of that treatment in the USA just been authorized by the Food and Drug Administration (FDA) for patients with covid-19.
The therapy, which uses plasma, a part of the blood that contains antibodies from people who have recovered from COVID-19, was already being tested with about 70,000 people in the United States.
The FDA notes that initial clinical trials indicate the technique is safe, but several scientists argue that it has not been sufficiently proven.
The FDA announcement comes a day after Trump accused the agency of preventing the application of vaccines and therapies "for political reasons."
And it also happens on the eve of the Republican National Convention, where Trump will be confirmed as his party's candidate for a second term in the White House.
What is convalescent plasma?
Plasma is a part of blood that is obtained by removing red blood cells, white blood cells, and other components.
This liquid is composed of water, salts, proteins and antibodies, and therefore is used to treat people with immune system deficiencies and other disorders.
People who have recovered from COVID-19 are now thought to have enough antibodies stored in plasma to treat patients who continue to fight the disease.
In late March, the FDA authorized clinical trials of convalescent plasma to investigate its impact on patients with Covid-19.
And allowed the use of plasma transfusions in patients with coronavirus Under some conditions.
This weekend, the agency granted an "authorization for emergency use" of the treatment, but it was not fully approved.
Does the treatment work?
Although the initial results seemed promising, there are no randomized trials to demonstrate its true effectiveness.
The FDA, however, concluded that the therapy "is safe" after reviewing the results of 20,000 patients who have received the treatment.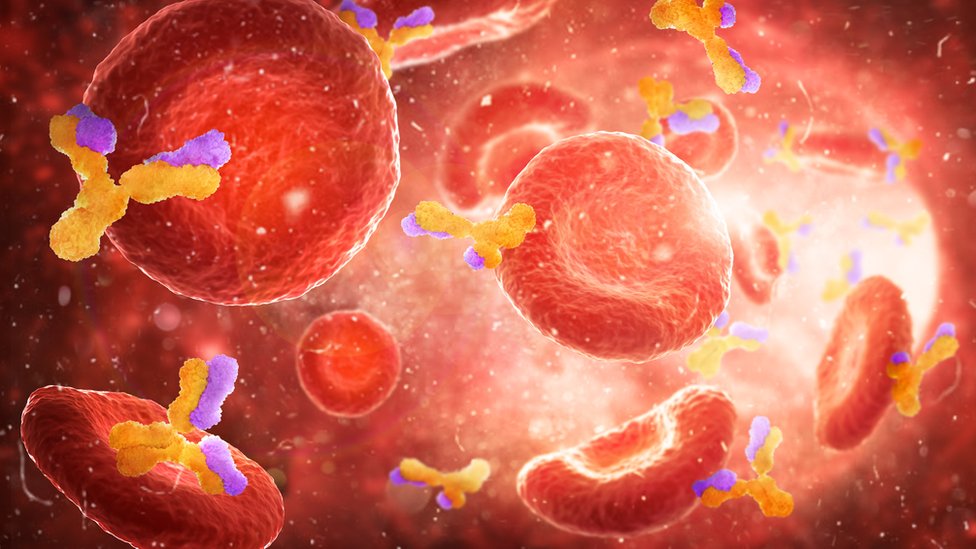 The agency indicated that preliminary results suggest that plasma can reduce lethality and improve the health of patients if it is administered during the first three days of admission to the hospital.
The agency noted that people under the age of 80 who were not on a respirator and had received plasma with high levels of antibodies had benefited the most from the treatment.
These patients had shown, one month after treatment, a survival rate 35% higher than those who had received plasma with a lower level of antibodies.
"The product appears to be safe and we are confident that we will continue to see signs of safety that are not worrisome," said Peter Marks, director of the FDA's Center for Biological Research and Evaluation.
However, last week, when it emerged that the FDA was considering authorizing the use of the therapy, a group of senior US health officials expressed that the data available so far on convalescent plasma they are too weak and that it is necessary to continue studying it to test its effectiveness.
Among them were the director of the National Institutes of Health, Francis Collins; the director of the National Institute of Allergy and Infectious Diseases, Anthony Fauci; and Assistant Principal H. Clifford Lane.
"The three of us fully agree on the importance of robust data through randomized control trials, and a pandemic doesn't change that," Dr. Lane told the newspaper. The New York Times last week.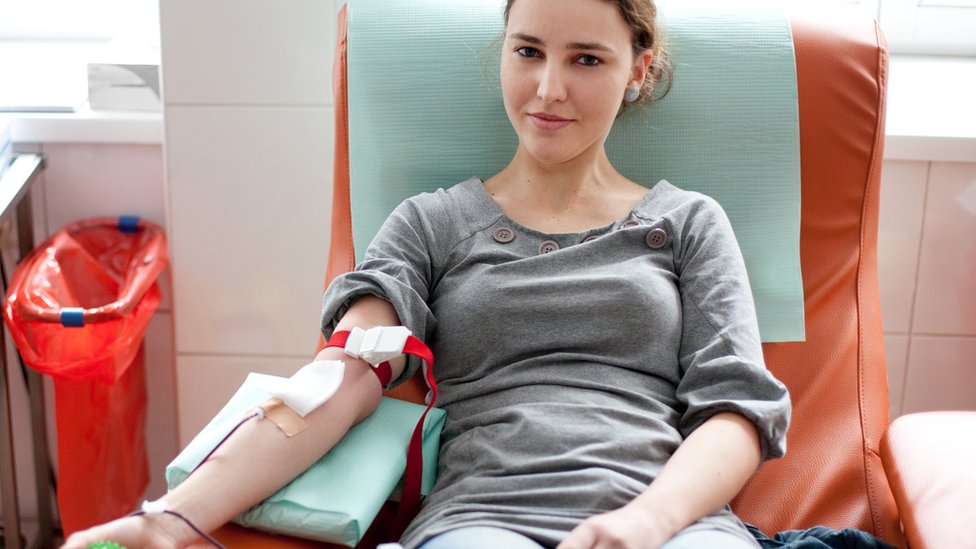 ---
Health Editor, BBC
Many countries are using plasma as a therapy for the coronavirus, but it is unclear how effective the treatment is.
The US FDA's decision to authorize its emergency use is a balance of risks.
It says that based on the evidence so far, convalescent plasma can reduce severity or shorten duration of covid-19 disease.
Certainly, sick coronavirus patients whose immune systems are fighting the pandemic virus could gain protection with a transfusion of antibody-rich plasma from someone who has successfully recovered from COVID-19.
Convalescent plasma has been used successfully to treat other diseases, including Ebola.
It is generally well tolerated, but unwanted effects such as harmful allergic reactions can occur.
A recent analysis in the UK noted that it remains "very uncertain" whether plasma is beneficial for people hospitalized with COVID-19.
Trials continue to understand precisely which patients can benefit and how.
Experts want to see evidence that meets the benchmarks to inform decisions about treatment. And gathering that data will take time.
---
In a statement, the Infectious Diseases Society of America noted that while there are "some positive signs that convalescent plasma may be helpful in treating individuals with COVID-19… there are no randomized controlled trial data necessary to better understand its usefulness. as a treatment for covid-19 ".
Jonathan Reiner, professor of medicine at George Washington University (USA), considers that the decision is "A political maneuver".
"The convalescent plasma could be effective, but we need to have the definitive data," he wrote on Twitter.
The World Health Organization (WHO) noted last month that "convalescent plasma for covid-19 can be made available on an experimental basis and through local production, as long as the ethical and safety criteria are met during its preparation. and use ".


laraza.com