Augustine Nimely is 46 years old, with three white chalk marks on her forehead and the memory of a shot she will never forget. At the end of 2019 I was patrolling under the trees of the Sapo National Park, the most important in Liberia, like one more day. It was an ordinary morning. So much so that he does not remember the date on which his life was about to end. A noise made him lift his head. Not far away there was a hunter. Shouted him. Before I get a reply, bang! A distant shot was about to hit him in the body, (un) protected by the green jumpsuit and the black beret of the uniform of ranger or special agent. No helmet, no vest, no weapon. Nothing. In an action few of his teammates would be willing to take, he ran toward his attacker. He cut him down, snatched the gun from him, and managed to stop him. He risked his life for his work. Life was risked for less than 150 euros.
Like him, 63 other foresters protect the second largest rainforest in West Africa. Elephants, pygmy hippos or western chimpanzees are some of the rarities that can be found in the first protected area of ​​Liberia. In total, more than 125 species of mammals and almost 600 species of birds inhabit the 1,800 square kilometers of this environment created in 1983. In terms of fauna, are numbers similar to those that can be found in Spain, country with the greatest biodiversity on the European continent. And that, despite the fact that Toad is an unfinished terrain scientifically explored. In 2008, for example, they first saw hippos with thermal cameras.
Of all the officers, only three are women. In 2017, Elizabeth W. Sanwan led the way. Like the rest, she first volunteered for a long period. In her case, 12 years as a cook in the park, until, finally, she was able to don the green jumpsuit with the patch of the Liberian flag on her right arm and that of the Forest Development Authority (FDA, for its acronym in English) on the left.
He agrees to speak with pleasure, repositioning his beret so that some red locks stand out before the photo. She is a proud soldier and works with the five communities assigned to her park area. "I am happy, I am not ashamed. Now I can pay for school for my children ", he says. For her, defending "her" nature is an honor only tainted by a lack of personnel, training and low pay. She was born and married here. It is one more. You don't need to memorize the speech of the European benefactors for a handful of dollars. She is sorry: "This is our heritage and it will benefit our children. If we harm the forest, the next generation will suffer ", he says before listing the different punishments:" The fine for entering the park is 250 dollars. If you don't have money, you go to jail for three months. If you kill an elephant or a baby hippo, you pay 5,000. If you don't have them, six years in jail. I just ask people to leave the forest alone. "
Most of the poachers do it to eat, but many others seek to sell the prey in hundreds of markets in the country
So far this year, rangers de Sapo, together with the police, have managed to arrest four people. The previous year, there were seven poachers in total arrested. Scarce figure compared to previous periods. They all have a fateful date in their memory: April 2017. On the 27th of that month, several individuals attacked two forest agents with shotguns and machetes until they took their lives. This time the hunt was not to eat, but to avenge the 20 poachers who had been arrested shortly before.
"This is why we ask to be armed," explains Nimely after acting as a translator between the park visitors and the representatives of Jalay Town. Annika Hillers, National Director of the Wild Chimpanzee Foundation, works with the population, rangers and the forces of order in different fields. And he emphasizes the enormous step that Sapo takes to have guards, not as happens in other protected areas. He also maintains that the agents do not receive weapons due to lack of training and funding: "While on patrol they encounter dangerous situations and armed people committing crimes, however, I believe that the idea that, together, people are stronger is important. So the police and the FDA have to work hand in hand. It will take a long time for the FDA to train and arm the rangers".
Hunting, a local problem
Unlike other countries such as Botswana, Zimbabwe or Tanzania, there is hardly any foreign hunting in Liberia. Far from the stereotype of a white man, elderly and with a precision rifle, in Sapo it is the communities that live in the interior or near the forest that kill animals. And they do it for survival. This protected area is in Sinoe County, where there are hardly any opportunities. Much less in the small villages without resources far from Greenville, the capital, by poor roads only accessible by SUVs in the dry season or motorcycles from April to October.
Most poachers do it to eat, authorities say, but many others seek to sell their prey in hundreds of markets around the country. It is not difficult to find meat from protected species or live pangolins and monkeys for sale. With a little money, anything can be done in Liberia. Junior Karmah was part of the first group until two years ago, when he was surprised by the forest agents. That day, he says, he promised not to do it again and became the first excavator to become a volunteer. He maintains that he did it because of the lack of employment in the town and believes that, if there were opportunities like the one he has now, many would stop doing it: "Now I'm going with them to patrol. They protect me. I don't have a salary, but they give me something to eat, "he says in a whisper.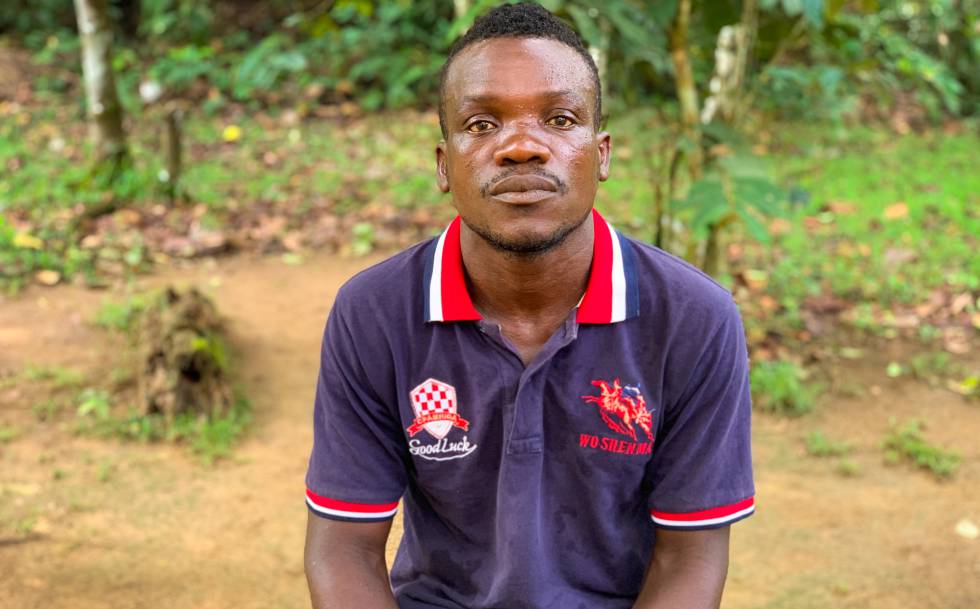 Guns and neighbors
Burton Musa, head of the park, says that at the end of the war in 2003, about 18,000 people came looking for gold. In addition to the exploitation of the forest to find the precious metal, they increased the hunting to subsist. After massive evictions in different years, the FDA ensures that since 2018 the park is free of mining camps. But Musa maintains his request for "more men and better trained" to end the poachers. "Most of them," he says resignedly about his subordinates, "don't know how to arrest or protect a crime scene."
Nimely acknowledges that guns could be used as a deterrent, although he argues that the situation is complex. Even more so in a country with long years of civil conflict fresh in memory. For him, who began in the late nineties as a volunteer, beyond the deaths of his colleagues, the hardest thing is to face his own neighbors. In Jalay Town, for example, there are just over 500 inhabitants. "I understand hunters, nobody has a job here," he sighs. Models like Karmah serve the rangers de Sapo to show young people that there is another way. Perhaps one that requires more effort, but benefits the rest of the community. The same path that Augustine Nimely took a few months ago, when she did not hesitate to risk her life and jump on top of that sneak.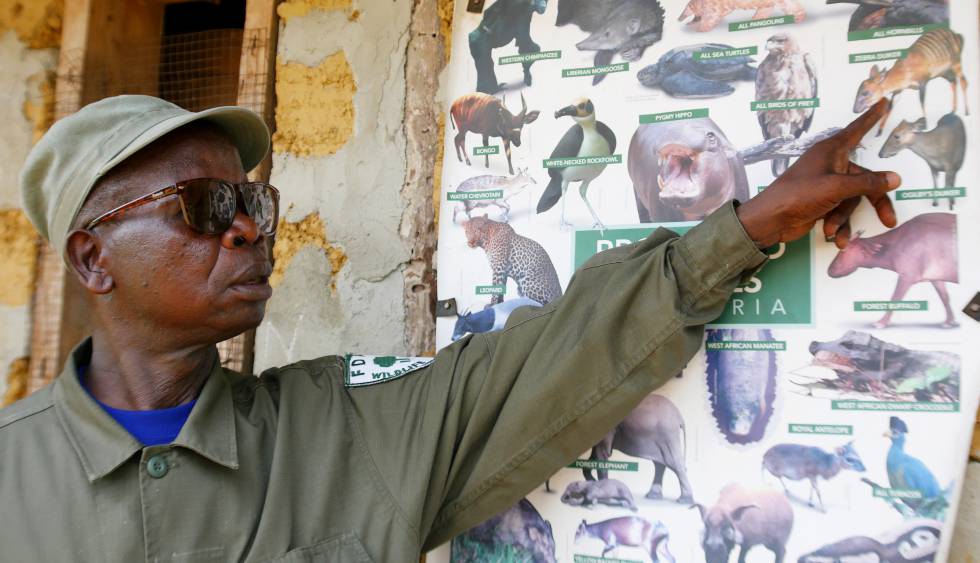 You can follow PLANETA FUTURO in Twitter and Facebook and Instagram, and subscribe here to our newsletter.



elpais.com