The times I was asked what is the first incisive memory of my first trip through Latin America, backpacking, two precise moments always appear in my mind. They are not irrefutable memories, there are shreds of time in sublimation. Sometimes addressing the beginnings results in apocryphal memories, but if I try, each time I try, I can recognize two places — two precise moments — at the beginning of my heretical pilgrimage through South America: the afternoon in a state of rust on a dirty bridge and sour smells hovering around the unpainted Argentina / Bolivia landmark. Then, a cheap hotel in front of the Santa Cruz de la Sierra bimodal terminal, and the fan that spun screeching at four in the morning.
At that time, he sensed that parishioners, aid workers and tourists were playing safe in their processions: they knew where to go, what to see and arranged in advance how to return from their trips. Those of us who did not, escaped or sought to brush some shade of truth along the way.
I went out alone, convinced that it was time to walk the landscapes and also feel the dark side of the continent; Like so many other Latin American friends, he wanted to go through the difficult, untrodden places and help – in whatever way he could – those who were suffering, but he didn't have a handle. He had saved, in Argentine pesos: nothing. The solution came under the heading of volunteering. I met social proposals from religious groups and NGOs with humanitarian projects that needed young and enthusiastic workforce. I enlisted and served.
He believed that compassion, charity or solidarity were the answer to so much hardship; but doubts arose. The good intentions of the group of students who did missionary work; the solidarity fashion led by actresses and singers, even the greatest interventions were justified with altruistic arguments and did not turn out as promised and publicized.
Along the way, certain questions became more and more insistent: does compassion have shadows? Can charity and faith become market products? Can kindness cause harm?
The government, for example, which allocates millions of dollars to countries in crisis and runs development programs through Christian organizations and churches, does it do so out of goodness? If the institutions that implement their programs denounced the injustices and inequality caused by the government itself, would they continue to receive funding? Could they pay their workers and guarantee the continuity of the projects?
I am concerned that shock and compassion – when felt – do not necessarily lead to commitment to seek the causes of violence and inequality.
Solidarity, charity, philanthropy or whatever we prefer to call them, are part of the well-intentioned and as such, they are insufficient, they always have been and always will be. I know that no institution has the capacity to eliminate misery, nor will it have it; But that doesn't stop us from exploring other ways to improve things either.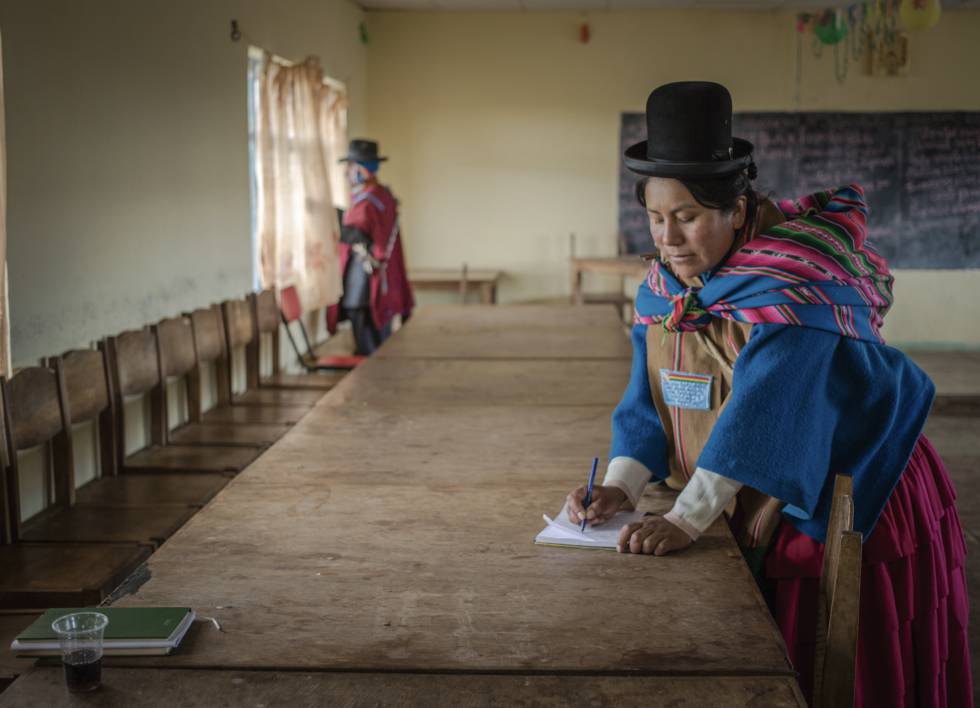 It is essential to move from a solidarity reaction to authentic relationships with the other, based on respect and equality. Those who are suffering — persecution, hunger, misery: violence in any form — help us see what we neglect and the value of what we so often take for granted. But helping others is worthwhile if it is a thoughtful exercise; If it gets stuck in the spontaneous and merely pious, it will only be part of the sentimental humanitarian industry, useful to the merchants of faith and functional to those who manipulate the pain of others for their benefit.
All this cannot simply be about doing good, but about doing well the good that we intend to do; And that should include the way we narrate our compassion.
I speak of all this in the chronicles that appear in Mercilessly, published in Latin America by Angular and in a campaign to be published in Spain through Libros.com, an essay —an approximation—, my attempt to narrate how unfathomable a Paraguayan neighborhood can be, the banks of the Solimões or the disappointed gaze of the indigenous Wichí mothers. Adventures of a major and one-way trip, which served to disprove the postcards of South America that my uncle's old National Geographic and Travel showed. The book collects a series of talks and experiences from a decade of travels around the continent that give an account of my encounters along the way with people, places and concepts that shook my vision of South America, the way and the ideas in which I believed.
Migue Roth (Patagonia, 1985) is a teacher and independent journalist specialized in humanitarian action issues. He is the founding editor of the journalistic platform Angular.

elpais.com